The contract manufacturer for cosmetics in Germany
We - artefactum gmbh - have emerged from the production department of a well-known German cosmetics company and have more than 40 years of experience in the development and manufacture of all kinds of cosmetics. The products manufactured at our production site in Rudolstadt are currently sold in over 60 countries traded.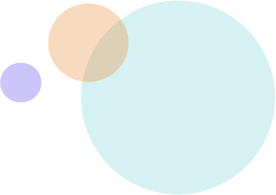 artefactum gmbh is your innovative cosmetics manufacturer in Germany.
artefactum vision - inspired by innovation
We offer our customers as a contract manufacturer for cosmetics and related products complete solutions: We take care of your concerns as a service provider. From the procurement of raw materials and support in packaging selection, recipe development, production, filling, packaging, documentation and quality assurance, we can offer our customers individual, customer-oriented solutions. Of course, you can also only use the recipe development or production. We are your cosmetics manufacturer for individual, holistic solutions.
For our claim to be the most innovative manufacturer of cosmetics, our incomparable effort in research and development projects is crucial. Therefore, we will continue our efforts with the same commitment in the future.

The personal professional advice, as well as the highest quality production, must draw the way for our customers to the optimal product.

You must benefit from the partnership through the most innovative and high quality products.

As a young company that emerged from the production department of a historically grown company, we can combine agile innovations and experienced quality management in an excellent way.

Maintaining our strengths in quality and performance while being a pioneer in process and product innovations must always be our aim.

That is why we also want to make the most of the opportunities we have in the field of digitization and take on the pioneering role in our industry.
The pillars of artefactum gmbh
We have state-of-the-art production and processing machines, which are used in the new building for cosmetics production, which was completed in 2014, and which, in cooperation with the in-house microbiological laboratory, guarantee the high standard of the products. All products are produced and documented according to the European Cosmetics Regulation and GMP standard, so that your "private label" cosmetics meet the highest quality standards.

For us, further development and research are essential to economic success. Therefore, our company participates in research projects of the Federal Ministry of Research and is in close partnerships with numerous universities and institutes.
With the latest technology
High-tech production

Innovation - Production - Development
Innovation
Made in Germany!
Web Tool for Inquiries
In order to be able to advise you optimally, we have taken the trouble to develop an online tool for processing customer inquiries.